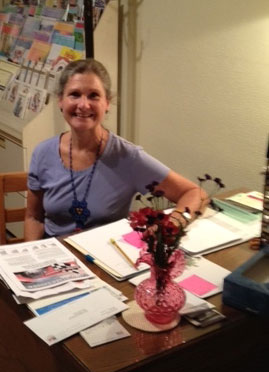 A Christian Science Reading Room is a rich resource for growth in spirituality. The Bible, Science and Health with Key to the Scriptures by Mary Baker Eddy, The Christian Science Monitor magazine, and other authorized books, CDs, pamphlets and study materials on Christian Science may be purchased or borrowed there. Scriptural reference books and guides are also available.
A quiet study room provides a peaceful sanctuary for prayer and research. Reading Room attendants will greet you with a warm welcome, answer your questions and introduce you to our collection of study and reference materials.
Our church sponsors a Christian Science Reading Room with a storefront location at 109-1/2 E. High Street in Pottstown (Directions). The Reading Room welcomes the public.
Reading Room Hours*:
Monday / Wednesday 12:00 PM – 4:00 PM
Call to confirm hours, (610) 323-7388
We also maintain a Reading Room display in the foyer of our church from which Christian Science publications may be purchased before or after our Sunday and Wednesday services.